Date
4th-9th of September @
Volkshaus Cotta (Dresden, DE)
Introduction
"CIRCUIT-CONTROL
"
is the festival for the creative use of the solder iron. In the last ten years the idea was growing into an multimed
ial happening with international participants. beside from music, art and programming the main focus is the sharing of knowledge and the d.i.y. cultur itself.
Further more the festival becomes a fundament for international maker szene networking. Everybody who´s interested is invited to visit the festival for the ten years anniversary….we have loads of nice cooperations going on….participants coming from germany, austria, england, netherlands, spain, awiss and the czech republic….so the anniversary is going to be an exciting week….join in if you´re around!!!

Insights
Program
workshop week
4th-8th of september 2023
1pm-9pm
workshops & sessions  / talks & diskussions / geeks &freaks
@Neues Volkshaus Cotta

Hebbelstraße 35B, 01157 Dresden
(Follow The Robot)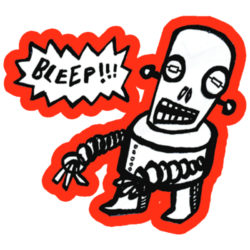 final concerts:
8th of september 2023
7-10pm
"Ambient Art Night"
@Neues Volkshaus Cotta

Hebbelstraße 35B, 01157 Dresden
9th of september 2023
8pm – 2am
"WickedWires"
Concerts | AV – Installations

@ Meschwitzstrasse TBA

start 8pm

–concerts, performances, installations–
The final concert of the  "Circuit-Control" solder madness.  A night full of unique experimental electro-accustic music. 
start 7pm
Noise, Beatz, Glitches and Clicks!!!!
Line Up: 
Visuals:
to be announced…..
Artist & Participants
Gallery
Supporter&Partners
Imprint
Legal   § 5 TMG:
Postanschrift:
Alwin Weber
Königsbrückerstraße 47
01099 Dresden
Kontaktdaten:
Telefon: 0173 – 19 19 049
E-Mail: alwinweber (ät) gmx.de
Internet: www.alwinweber.de
Inhaltlich Verantwortlicher:
Alwin Weber (siehe Postanschrift)